29 janvier 2007
Day trip in Paris
Not even a two days old bear, and I am already a globe trotter! Departure on monday morning from Lille to Paris, day stop in Paris and back to Serémange the same day! Just born and already on the road, what a life! Anyway, please excuse my lack of equipment, I am travelling with my sleeping bag in a paper bag... And I am supposed to go to New Zealand in 2 days... Hum hum! I am a little bit scared...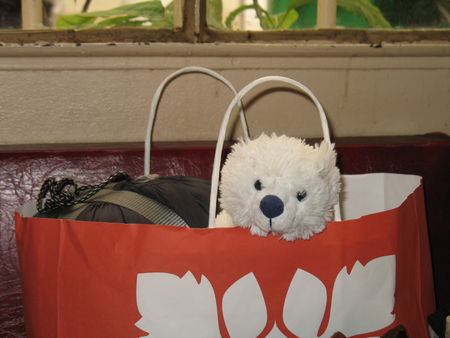 Well, for now, let's talk about the visit in Paris: first stop in Le Marais to eat in the famous but controversial restaurant Le Loir dans la Théière. I don't want to describe here the lemon pie with an at least 10cm layer of meringue on the top, it will be too hard for you...
Then, directly to the Pompidou center (which was the aim of the visit after all!) to see the exhibition dedicated to Hergé, who was born 100 years ago! I really like this Tintin (and the whole part about "The Blue Lotus")...
A last stop in Les Halles, and it is time to go back home... See you Paris!
See you in New Zealand!
Commentaires
Poster un commentaire