27 janvier 2007
I am Snout!
Hello everybody,
My name is Artic, Snout for close friends, I am a small French polar bear (born in China!) and I am leaving to New Zealand in 4 days, that is why I created this blog in order to tell you my adventures!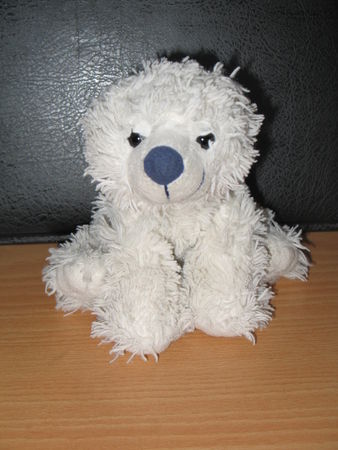 First Name : Artic
Used Name : Snout
Type : Polar bear
Date of birth: January, the 26th in 2007
Nationality : French
Profession : Globe-Trotter
Height : 13 cm
Color : White
Visited countries: France, New Zealand, Spain, Norway
Hobby : Hiking, fishing and watching TV (especially series)!
Enjoy travelling!
Commentaires
Poster un commentaire