23 avril 2008
En Vau calanque and the grande Candelle
Yeepee tralala, for the first time since I am back from New Zealand, a hiking day is planned... Of course, the lazy Winston who doesn't like walking stayed at home. That is just too bad for him, it was awesome! He will regret it when he looks at the pictures...
Anyway, plan for the day: les calanques between Marseille and Cassis, and more precisely the one from En Vau! And on the way, we will approach la grande Candelle. For those who do not know what a calanque is, which could be understandable (you cannot even imagine the problem I had to explain it to Winston who is English-speaking), you can follow this link to wikipedia. And we even made a round trip, which started from the inland to reach the sea at la grande Candelle.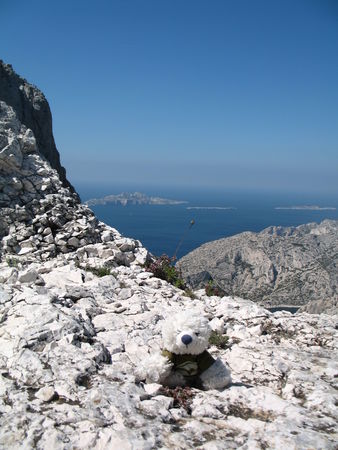 I assume that if you do not know what a calanque is, you do not know la grande Candelle. In fact, it is the summit of Marseille, 464m, but also a wonderful face for climbers. Then we ate there to hope seeing some of them, but we were unlucky today: nobody on the face! Maybe it was too windy, but the sun was there after all. Please excuse me, I do not know a lot of things about rock climbing!
We started the way back, full, overhanging the coast to finally reach the En Vau Calanque... On a clear day like today, it was absolutely amazing, I cannot find a word powerful enough. I know someone who will eat his own fins!!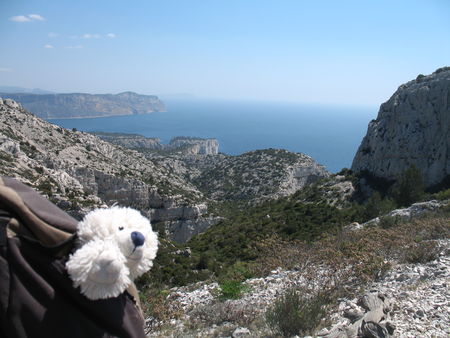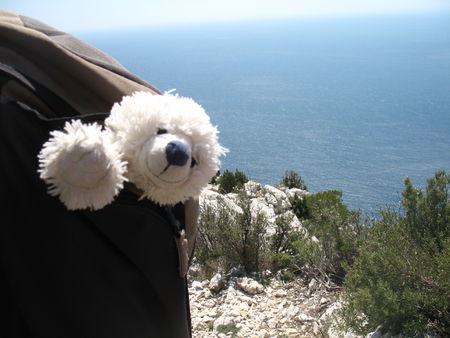 We finally leave the coast line to go back to the car after a few walk hours, but we never went close enough to actually taste. Anyway, I really liked this part of France I did not know yet! (Well you can say that I do not know anything but New Zealnd so far, I won't take it personnally!)
07 février 2007
I am Winston!
Hello everybody,
My name is Winston, I am a blue penguin from New Zealand, and I already travelled a lot with my friend Snout, the polar bear. That is why we decided to create this blog, in order to tell your our adventures!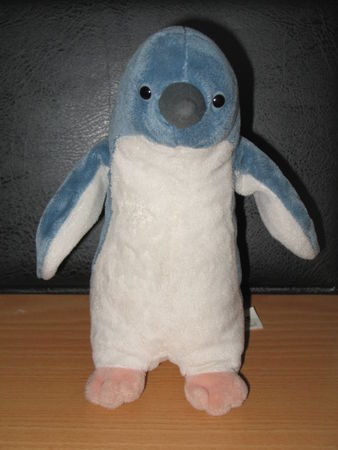 First Name: Winston
Type: Blue Penguin
Date of birth: The 7th of February in 2007
Nationality: New Zealander
Profession: Globe-Trotter
Height: 23 cm
Color: Blue and White
Visited Countries: France, New Zealand, Norway
Hobby : Surfing, fishing, eating and dreaming!
Dream a bit more!
29 janvier 2007
Day trip in Paris
Not even a two days old bear, and I am already a globe trotter! Departure on monday morning from Lille to Paris, day stop in Paris and back to Serémange the same day! Just born and already on the road, what a life! Anyway, please excuse my lack of equipment, I am travelling with my sleeping bag in a paper bag... And I am supposed to go to New Zealand in 2 days... Hum hum! I am a little bit scared...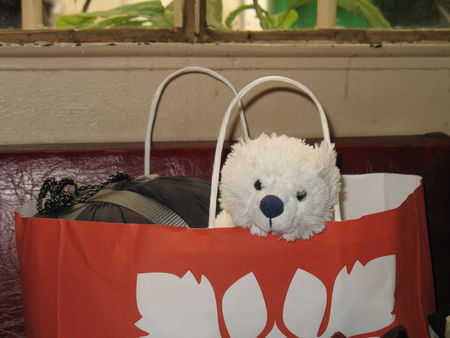 Well, for now, let's talk about the visit in Paris: first stop in Le Marais to eat in the famous but controversial restaurant Le Loir dans la Théière. I don't want to describe here the lemon pie with an at least 10cm layer of meringue on the top, it will be too hard for you...
Then, directly to the Pompidou center (which was the aim of the visit after all!) to see the exhibition dedicated to Hergé, who was born 100 years ago! I really like this Tintin (and the whole part about "The Blue Lotus")...
A last stop in Les Halles, and it is time to go back home... See you Paris!
See you in New Zealand!
27 janvier 2007
Birth picture...
I was looking at my pictures, and check out what I found... A picture of my first day...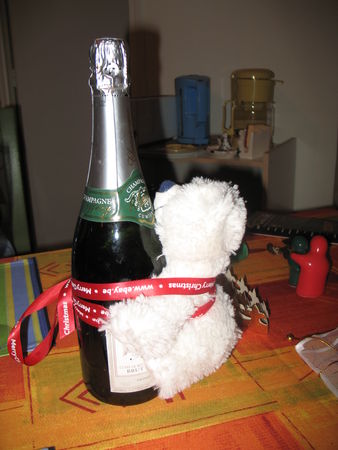 Now I understand a lot of things...
I am Snout!
Hello everybody,
My name is Artic, Snout for close friends, I am a small French polar bear (born in China!) and I am leaving to New Zealand in 4 days, that is why I created this blog in order to tell you my adventures!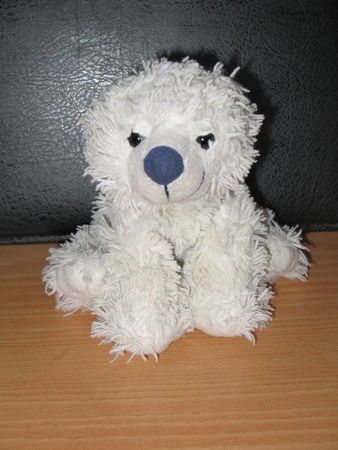 First Name : Artic
Used Name : Snout
Type : Polar bear
Date of birth: January, the 26th in 2007
Nationality : French
Profession : Globe-Trotter
Height : 13 cm
Color : White
Visited countries: France, New Zealand, Spain, Norway
Hobby : Hiking, fishing and watching TV (especially series)!
Enjoy travelling!